With God and our guide, your admission to the University of Abuja(UofA) will be a success.
---
Were you given admission to study a course you didn't apply for in the University of Abuja? If YES, Congratulations.
If your course was changed, you need to do these:
Apply for change of course on jamb portal or visit jamb office and change your course to the course you have been admitted into. If you don't do these, you may have problems during screening if your documents don't tally.
After changing your course and you confirmed it. Reprint all your documents from jamb portal. This is to ensure your jamb result and other documents has your new course (The one you have been admitted into) on them
For further inquiries, leave a comment>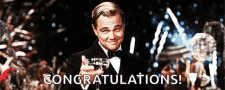 ---
Comment Policy:
Uniabujaadmissionguide.com welcomes reader comments. Please follow the simple rules:
Stay on topic
Refrain from personal attack
Avoid Profanity
No spamming
We reserve the right to remove comments if we deem it necessary.