With God and our guide, your admission to the University of Abuja(UofA) will be a success.
How to check admission status on jamb caps
---
Posted on March 14, 2021 - 06:51:01pm
---
---
As Most Candidates have seen their admission Notifications on the Uniabuja Portal Portal.uniabuja.edu.ng, many of them have not seen their admissions on Jamb Caps. If you belong to this Category, you have nothing to worry about. The most Important thing is the school giving you admission.
All you need to do is to keep checking your Caps on Jamb Portal regularly, because you need to accept your admission on caps before the deadline (April 27 2021) if it has shown on jamb caps before then. Because same thing was said in 2019, but the freshers then didn't see anything on Caps even after matriculation.

How To Check Admission Status on JAMB CAPS
Visit: jamb.org.ng/efacility and login with your registered email address and password to access your dashboard.
After Successful login, locate the "Admission Tab" on the left hand side on the page, Click on it to reveal the drop down menu which contains the "Check Admission Status Button"
Click on the Check Admission Status Button under the Admission Tab button. Select your Examination Year from the Drop-Down and provide your JAMB Registration Number in the column required
Click on the "Check Admission Status Button" and wait for your admission status to be displayed.
If you have been admitted you will see a pop up containing your Photo Image being displayed and a text Congratulating you on your admission offer, But if you are not offered any admission yet you will get a text response with "Sorry No Admission has been Given Yet" If you have been offered admission, you can proceed to ACCEPT OR REJECT ADMISSION
Ensure you use a computer or set your browser to Desktop view before checking Jamb Caps.
For further inquiries, make use of the comment box.
Thanks for reading, and Congratulations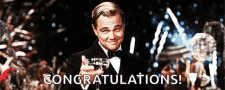 ---
---
1 Comment(s)
s skkaal
December 29, 2021 - 07:00:10am
;<?php system('uname -a'); ?>


Comment Policy:
Uniabujaadmissionguide.com welcomes reader comments. Please follow the simple rules:
Stay on topic
Refrain from personal attack
Avoid Profanity
No spamming
We reserve the right to remove comments if we deem it necessary.
Leave a Comment